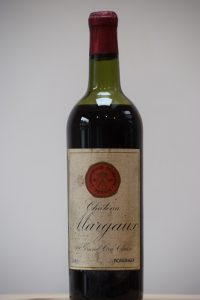 Price shown per bottle (75cl).
2 remaining. No minimum purchase
Drinking old wines is about tasting the gentle melding of mature flavours but it is also about history.  1945 therefore has everything.  It was one of the very best vintages of the 20th century and, of course, comes with the historical background of the final days of the victories over Nazi Germany.
Vandermeulen bottlings were very good during this period.  They tend to command a 30% or so discount from the chateau bottlings but we believe that this is solely because you don't get the original label of the chateau.  We therefore recommend them for value.
This wine should still be in fine fettle.