Grapes are grown and wine is produced across the globe. Many regions share the same climatic conditions but the climate experienced and the subsequent quality of the wine produced each year will vary from one area to another, possibly even close neighbours. This may seem a simple and obvious point to make but there is a tendency to automate our opinions on a vintage based on the outcome of one region. A spectacular year in Bordeaux may well have been a disaster in Piedmont; a long-lasting vintage in South Australia may well have been the year Napa produced wines that were best drunk young and fresh.
Time is an important tool in evaluating the wines produced each year in each region, so we decided to start a series of newsletters looking back at previous vintages to see where we should look for good quality and value that year, and where we should avoid.

This week we will be looking at the 2006 vintage. 2006 was an average year for most of the wine industry and tends to get overshadowed by some of the more spectacular vintages either side of it. This can prove beneficial to those looking for value in mature wines as some regions enjoyed spectacular growing seasons and produced some great wines. The Rhône Valley, Tuscany and Piedmont are the standout areas of 2006 whose red wines have aged beautifully and are just reaching maturity.

Bordeaux
2005's stellar performance in Bordeaux meant 2006 was always going to start on the backfoot. But it also turned out to be a very tricky year weather wise: hot and dry during June and July; August was cold and wet; and a damp September harvest encountered rot and unripe grapes. A poor prognosis but a vintage that ensured the top producers had to be incredibly meticulous in their grape selection and production. Reds suffered the most but good producers in Pomerol and Pauillac were lucky enough to get through the vintage with some good performances.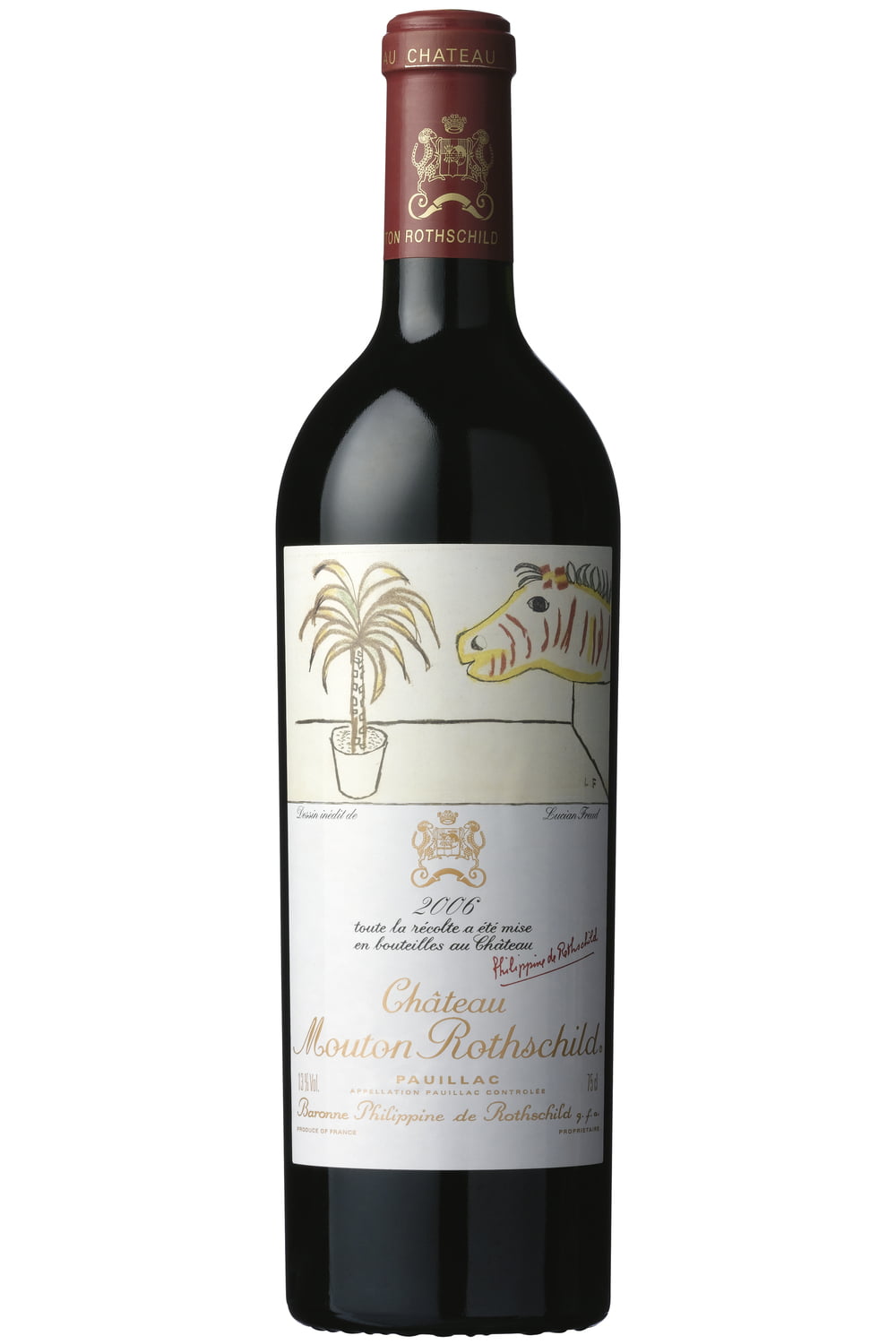 2006 Chateau La Conseillante Pomerol £220 per bottle
A good, strong Pomerol with lots of savoury notes that keep the sweetness in check. The fruit has softened and the tannins mellowed but, like most mature Bordeaux, will benefit from a good meal alongside it.
2006 Mouton Rothschild Pauillac £515 per bottle
Mouton Rothschild are nothing if not consistently good but interestingly the 2006 is on a par with the 2005 for most. It is also a classic, old-fashioned Claret that requires time and fifteen years is only just enough to get it started. There is a chance this is tightening up and will need another five years before the fruit emerges again.
Burgundy
Like Bordeaux, Burgundy suffered from a poor growing season particularly for red wines. Most were too acidic and austere and those that did well were predominantly made to be drunk young. The whites did surprisingly well at the time but this is still around the time of the premature oxidation problems that were blighting the industry making it difficult to tell what has survived. There were a few producers that created good quality wines made to last but there is less value to be found here than in some other vintages.
2006 Domaine Drouhin-Laroze Chambertin Clos de Beze Grand Cru £165 per bottle
Clean and pure but with a rich, deep cherry flavour that is almost sweet. This has plenty of life left in it.
The Rhône Valley
2006 is a standout vintage for both Northern and Southern Rhône wines. Although they suffered from a less favourable August, September saw a rise in temperature that produced a well-balanced harvest. Most of the whites will have peaked already but the reds are just hitting that perfect spot where the fruit is still lush, the texture has softened, and the more delicate flavours have come forward.

2006 M. Chapoutier La Sizeranne Hermitage £71 per bottle
A wine so big and powerful when first released it has taken fifteen years for it to settle and show what else it has to offer. The full-bodied backbone is still present but the more subtle floral and dark berry notes have come through providing a more balanced and nuanced wine than originally encountered.

2006 Clos des Papes Chateauneuf du Pape £71 per bottle
Clos des Papes are one of the great Chateauneuf producers and rarely fail to produce a good wine each vintage but the 2006 stands out from the crowd for value. The 2007 vintage received a perfect 100 point score sending the prices sky high and the 2006 to the long forgotten past. Yet the 2006 was an excellent vintage: elegant, well-balanced, and full of verve that has aged beautifully.

Italy
Tuscany and Piedmont are the two areas of Italy whose 2006 wines have stood the test of time. Both regions saw good growing seasons which produced well-balanced and long lasting reds.
2006 Valdicava Brunello di Montalcino DOCG £95 per bottle
Brunello benefits from age and Valdicava's 2006 vintage has a hefty backbone to it that will keep it going for another 5 years. Full of dark berry fruit with notes of leather and a smokey finish.
2006 Fratelli Alessandria Monvigliero Barolo DOCG £145 per bottle
Barolo has a tendency to be approached too young but needs time behind it to really show its complexity. The 2006 Monvigliero is a classic, elegant Barolo that has remained fresh and clean without losing any of its structure.
With a vintage of this age it is difficult to look outside of Europe. It is only in the best years and from the top producers in most of the new world that you will see wines that last well into their second decade. Neither Australia nor California saw their greatest growing season and those well produced wines were best approached young. South Africa had a year that saw heavily concentrated fruit and so age will be beneficial in this instance but getting hold of any is a different matter.
Head to the Rhône for the best value 2006.