About Nemo Wine Cellars
Nemo Wines is a UK online only wine merchant based in the London suburb of Barnes.
Our primary objective is to bring quality wines to our customers at the best possible prices, and to give you an honest opinion about the wines – not to say they're wonderful when we know they aren't.  One of our honest opinions is that most quality wine sold in the UK is sold considerably before it is ready to drink and therefore we tend to list wines considerably older than most merchants.
Unlike some of our competitors, we also believe that wines should be priced with all sales taxes included.  Note that if you have access to a bonded warehouse, we would be happy to transfer any of our in bond wines to you under bond.  Please ask us for a quote.
When we price our wines, we check the pricing of all the major UK wine retailers and ensure that nobody is offering the same wine in the same condition at a lower price than we are.  If you find a competitor offering a wine at a lower price then please let us know and we will try our hardest to match that price.
Buying wine from Nemo Wine Cellars
Payment
At the moment, in order to keep our prices low, we take payment by bank transfer.  Please feel free to contact us before purchase if you wish to discuss this further.
Delivery lead times
Because some of our wines are stored in government bonded warehouses and some are stored in our own cellars, please pay attention to the delivery notes on each product.
Buying from us in bond
If you wish to buy from us in bond, please contact us on the telephone number above or by email to get a quote as the purchase price of our wines is always quoted UK duty paid and we can provide many wines in bond at lower prices.  Products available in bond are marked as such.
Unique stock
Wines that we do not believe to be available elsewhere in the UK.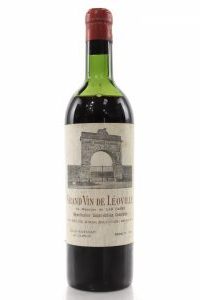 Price shown per bottle (75cl).
1 remaining. No minimum purchase
Mr Parker gives this 96-97 points and Jancis reckons it much better than the 1961.
1955 is our kind of classic vintage which ages very well and this bottle is in good condition.
All told, we think that this is worth it if you like mature classic claret.
Our most recent arrivals
New wines coming into our cellars.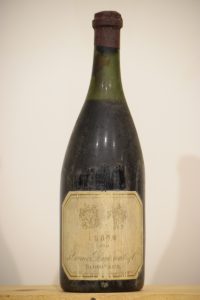 Price shown per bottle (75cl).
6 remaining. No minimum purchase
Ludon is the most southerly part of the Medoc, nowadays primarily known for being the location (if not the official appellation) of Château La Lagune.
1928 is known as the longest lived vintage of the 20th century, so if you're looking to try some wine which is past its 90th birthday then this is the probably the best vintage to try.
These bottles come from private stock at Chateau Ducru Beaucaillou and are in perfect condition.