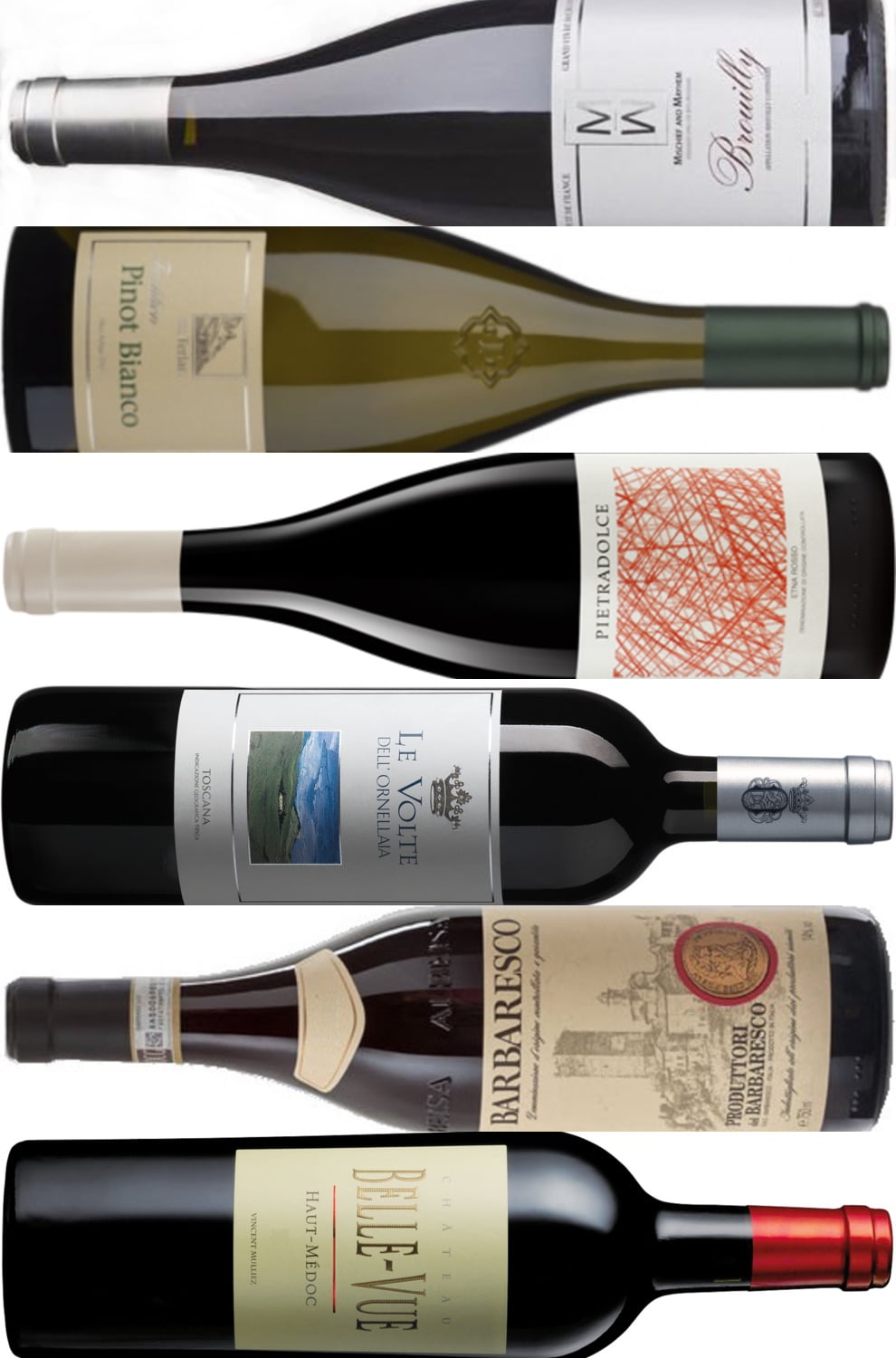 Spring may have sprung but the chill in the air is yet to disappear. We thought about splitting our spring case down the middle with an even three of each white and red but then we thought a nice warming old vine Gamay might be just the thing to enjoy outside in the fading light with a blanket on hand. 
We also like to keep our mixed cases interesting with wines that might not be on your radar yet (Etna Bianco) and wines that showcase great winemaking skills (Cantina Terlano, Ornellaia and Produttori del Barbaresco). And, for good measure, we've thrown in a solid Claret from a good year. 
---
2021 Cantina Terlano Pinot Bianco Trentino Alto-Adige 
Pinot Bianco doesn't always excite but, when made well, it can prove itself worthy of a little fuss. Cantina Terlano are a successful cooperative in northern Italy, whose wines are made with good quality fruit by highly skilled wine makers. The 2021 Pinot Bianco is clean, full of minerality, with good texture and a lovely, long finish.
2021 Pietradolce Etna Bianco Sicily
The native Sicilian Carricante grape is usually recognised for its tropical notes but Pietradolce have done well to shift the focus onto the unique mineral characteristics garnered from the volcanic soils of Mount Etna. It is also more of an aperitife wine than a food wine. 
2017 Mischief and Mayhem Brouilly
Made from old vines and allowed to age, Mischief and Mayhem have taken a simple and sometimes average grape and created something far more interesting. The 2017 Brouilly has the sweet, heady notes of Gamay with black pepper, spice and a hint of underlying complexity that brings it all together. 
2019 Tenuta dell'Ornellaia Le Volte Toscana IGT
The simplest wine in the Ornellaia portfolio but top quality nonetheless. A blend of Carbernet Sauvignon, Merlot and Sangiovese this is a wine designed to be drunk young whilst it is still fresh and vibrant. 
2018 Produttori del Barbaresco Barbaresco
The successful Produttori del Barbaresco cooperative make their signature Barbaresco every year as well as a number of Riserva wines made from individual vineyards. In 2018 the Riservas were not made and so all the fruit went into the Barbaresco blend. This is a full, bright Barbaresco that has a little more oomph to it than in other vintages. 
2016 Chateau Belle-Vue Haut Medoc
The wine definitely makes up for the terrible label on the bottle. 2016 was a good year in the Medoc and Belle-Vue did a good job harnessing the heat of the summer without losing the freshness needed to lift the wine. A little young but in a good way – fresh, full and easy going.