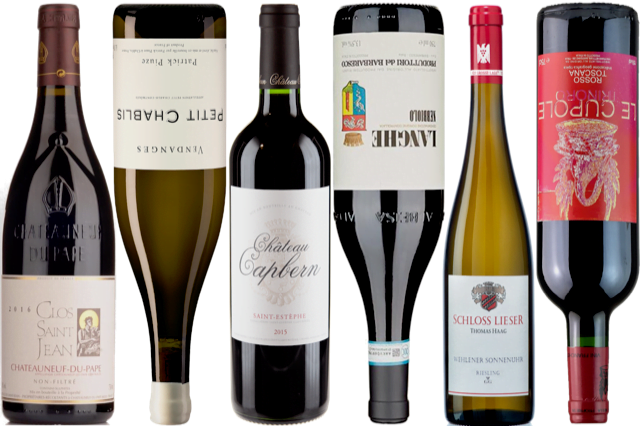 We have put together a selection of bottles to complement the weather and mood. Our Autumn Mixed Case includes six wines that provide a gentle transition from the fresh, summer wines we've been enjoying over the last few months to the richer, winter offerings. All are from well-regarded producers from a variety of regions that suit our desire for warmth and comfort.
2016 Clos Saint Jean Chateauneuf du Pape
Warm, dark and full of spice Chateauneuf du Pape has a tendency to suit this time of year well and the 2016 Clos Saint Jean is certainly deep, dark and brooding. Made predominantly from Grenache but with a healthy dose of Syrah, the fruit is ripe and full with a slight raisin edge that is luckily offset by the spice.
2018 Patrick Piuze Petit Chablis
This well rounded Petit Chablis has far more weight than you'd expect for something so clean and fresh. Piuze wines focus on purity of fruit and he is fairly cautious in his use of oak which helps retain that focus on fruit and ensure the classic Chablis flint is still present.

2015 Chateau Capbern Saint Estephe Cru Bourgeois
Owned and run by Calon Segur the winemaking at Chateau Capbern has been improving year on year. The 2015 is one of their best all round vintages with lots of dark fruit, spice and well balanced oak.
2019 Produttori Del Barbaresco Nebbiolo di Langhe
Fresh and bright this is a simple Nebbiolo from one of the region's top producers. Made from declassified Barbaresco fruit from across the Produttori vineyards it has been blended to be accessible in youth with good concentration of fruit, a silky palate and the all-important acidity that keeps it lively.
2018 Schloss Lieser-Thomas Haag Wehlener Sonnenuhr Riesling Grosses Gewachs
A highly underrated but exceptionally well made Riesling that deserves a little more attention than it currently receives. Fresh yet richly textured, great minerality and varietal character with a firm finish.

2016 Tenuta di Trinoro Rosso di Toscana Le Cupole
Le Cupole is the second wine from Tenuta di Trinoro and is a Bordeuax blend just like the flagship wine. This is made in a more fruit forward style that highlights the quality of the fruit but doesn't lose the savoury, herbal undertones these wines are known for.