History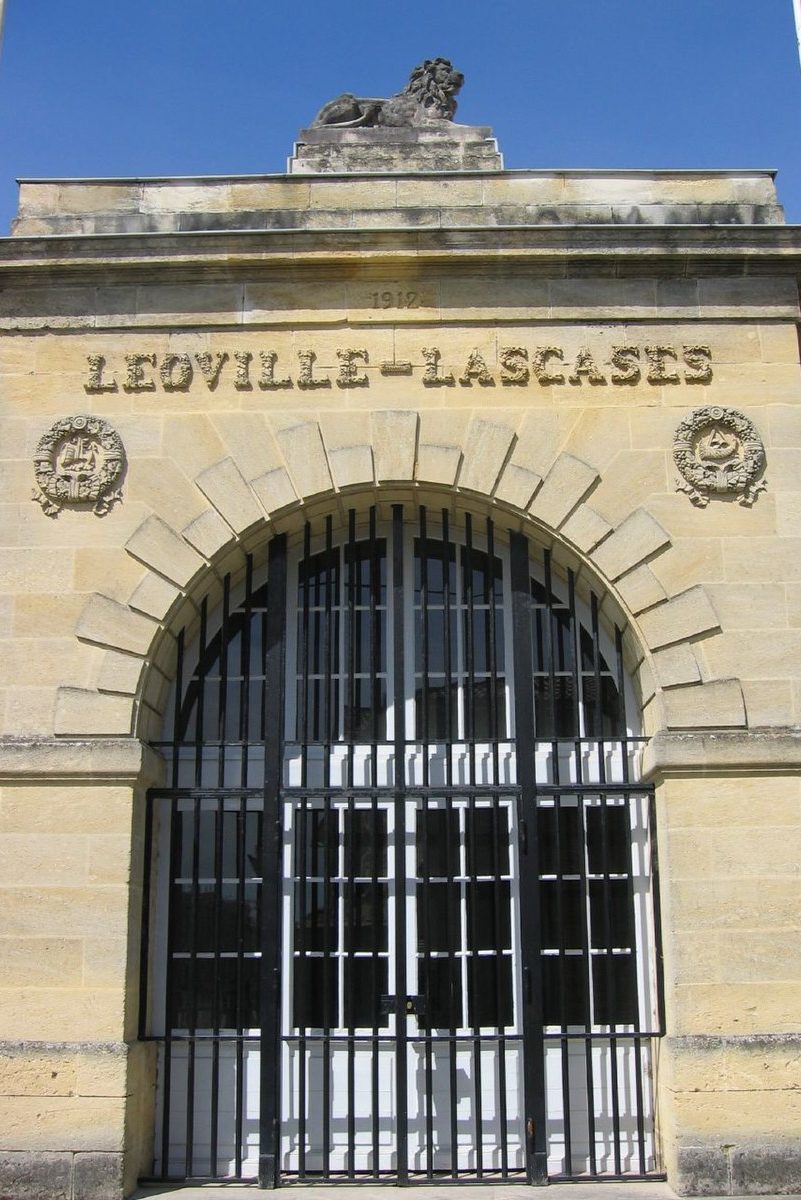 Originally one estate Domaine de Leoville in St-Julien, Bordeaux became three in the 19thcentury: in 1826 Hugh Barton purchased a quarter of the estate and named it Chateau Léoville-Barton; in 1840 the remaining vineyards were divided between Pierre-Jean Las Cases, who founded Chateau Léoville-Las Cases and his sister Jeanne Las Cases whose daughter founded Chateau Léoville-Poyferré with her husband Jean-Marie Poyferré.
The original Léoville estate was held in high regard and produced high quality wines using a variety of modern wine techniques for the period. After the split this reputation remained throughout all three Chateaux with the 1855 classification awarding them all second growth status.
But what is to be said of them today? As vinification techniques evolve and other big name Chateaux vie for attention and glory, are all the Léovilles worthy of the reputation the name carries? Are the wines as similar in style as they in name?
Terroir
When an estate splits it gives one the opportunity to delve into the concept of terroir. Some will be of the opinion that the terroir for each Chateau will be the same and the main difference will therefore lie in how the wine is produced. In some instances this may be true but more often than not vineyards will be dotted about and the change in soil and aspect will vary dramatically for each.
Léoville Las-Cases emerged from the split with the original Leoville chateau and the main vineyards surrounding it. These prized vines produce the grapes that make up the largest percentage of their first wine making it the closest to the original. Léoville-Barton gained three large vineyards as well as some smaller plots around the area whilst Léoville-Poyferré has several small plots spread across St-Julien. Poyferré's wines seem to comprise grapes grown in every combination of soil and aspect available in the commune.
Blend
The grape varieties used for each wine has become more varied as well and, although all follow a fairly standard Bordeaux blend, the percentages of each and sometimes a lack of one in particular makes a big difference in the overall style of each of the Chateaux Grand Vins.
Most descriptions of Léoville Las-Cases' first wine state it is a Cabernet Sauvignon heavy blend which appears to be true of wines produced in the last 10-15 years but not necessarily before then. The percentage of Cabernet Sauvignon seems to be increasing from an average of 65% (roughly the same as the other Léovilles) to around 75-80% making bottle age a far more relevant factor. All three estates blend with Merlot and Cabernet Franc but the use of Petit Verdot seems to be a fact nobody seems completely clear on. Leoville Las-Cases seems to be dropping the use of it whilst the other two seem to occasionally use it. This may not seem hugely relevant but in fact small amounts of Petit Verdot go a long way in adding colour and spice to a blend whilst helping it to soften earlier.
Oak
Finally, the amount of new oak used in the maturing process will change the style of each wine as well as its ageing potential. Léoville Las-Cases is designed to age and keep on ageing: the wine is matured for 18-20 months and in recent vintages has seen as much as 90% new oak. This is possibly to try and temper the tannins in the increased use of Cabernet Sauvignon.
Léoville-Poyferré on the other hand although matured for 18 months only around 30% new oak is used which is apparently an increase on previous decades.
Léoville-Barton has stuck itself firmly in the middle with an average use of 50% new oak and aged for 18-24 months depending on the vintage.
All this rather tedious factual information may seem superfluous but it contributes greatly to understanding what a wine will be like when finally drunk.
Reading about a chateau and its history can also be fairly revelatory about what one can expect from a wine across the years. The 1855 classification isn't a perfect indication of whether a wine is worth its name today so background knowledge is important when looking to try a wine.
Wines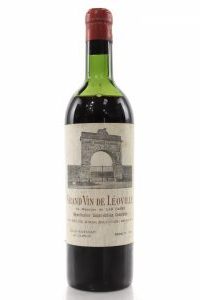 Leoville Las Cases
Out of the three Leovilles that emerged from the original Domaine Leoville, Léoville Las-Cases has consistently performed well and has remained among the top producers in Bordeaux. The Grand Vin de Léoville du Marquis de Las Cases to give it its full title is a wine not to be taken lightly – deep in colour and big on the palate this is a wine of superior complexity that changes with every year it spends in bottle. From good vintages this wine can last a lifetime
1955 was a good year in Bordeaux and one that was slightly overlooked at the time but gave great ageing potential.
1955 Chateau Léoville Las-Cases £400 per bottle  
A more recent vintage that offers great value and is ready to drink now is the 2001. This is classic Bordeaux vintage that is elegant with great structure and lovely cassis fruit giving way to spice.
2001 Chateau Léoville Las-Cases £158 per bottle Leoville Barton
Léoville-Barton and Poyferré both suffered in reputation during the middle of the 20thcentury but since the mid 90's their stars have been in ascendency. The middling vintages, 1960's through to the late 90's, are mostly average but those since can offer some top class wines.
Léoville-Barton currently offers the best value out of the three. These are wines that can offer great complexity if aged for the right amount of time. Too young and they're tight and tannic, too old and the fruit dies. Just right and the levels of fruit, spice, earth and tobacco notes are wonderfully balanced.
2001 Chateau Léoville-Barton £82 per bottle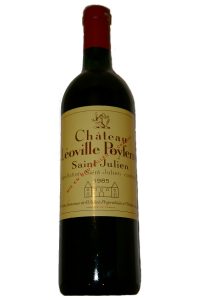 Leoville Poyferre
Léoville-Poyferré is softer than its relations but has gained some weight in the last decade; it still has plenty of depth but should be approached younger than the other Leovilles. It is heavier on the fruit but still has some lovely smoke.
A great year for Poyferré and although some might say this is reaching peak it should have just the right amount of age to show off what it can do.
2008 Chateau Léoville-Poyferré £76 per bottle
There is definitely a point to be made about the Leoville name and the second growth classifications carrying Barton and Poyferré through their troubled years but their hard work in getting back up to the top has paid off. Both Chateaux produce high quality wines and are attempting at least to try and close the gap between themselves and their rather grand relation. The grand relation certainly deserves its good name and is working hard to keep it that way.