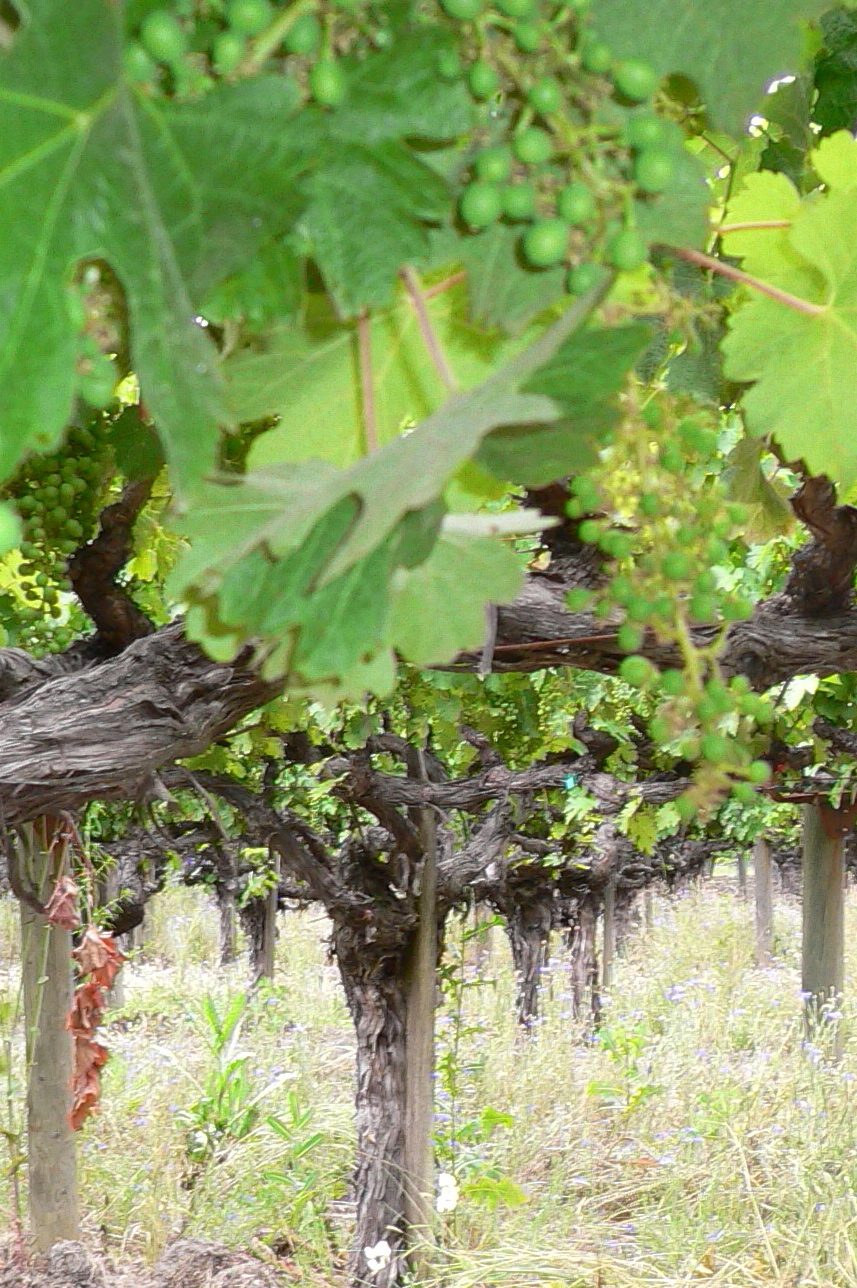 Given the recent revelation that grape varieties grown today are so closely related to those grown by the Romans 2,000 years ago, we thought that this week might be a good week to talk about old vines.
Vieilles Vignes (old vines) is a term used in France to denote a wine that is produced from vines usually older than 35 years. Although 35 years old doesn't seem like much it does make a difference to a vine's yield: once past 25 years old a vine will produce less and less fruit per year. The reduction in grapes produced by the vine will increase the concentration of flavour gathered from the soil, and will require a new approach on how to make the most out of the crop. Producers will need to tend to the vine more and adjust the winemaking process in order to accommodate not only the lower yield but also the change in character of the fruit.
Making a wine exclusively from older vines is common in other countries as well: in Italy, Vecchie Viti, is the equivalent term, although a large number of old vine producers don't label their wines as such; in Spain, Viñas Viejas is gaining traction; the Barossa Valley in Australia have taken this further by creating an "Old Vine" register to help preserve and protect older vines.
However, in France there are no legal parameters for this term so you do have to tread with caution. Most sensible producers wouldn't label a wine as such if the vines weren't at least 35 years old. Their reputation being far more valuable to them than a few extra sales. This isn't always the case though so don't view the term as a guarantee of quality.
Vieilles Vignes wines from good producers should be looked at with interest though. These old vines will take an extra level of care to ensure they produce a high quality yield and those producers that are committed will tend to them carefully. This can often mean a higher quality wine. But, be warned, these are wines that can be a more intense representation of their younger contemporaries so an extra few years of age in the bottle is usually preferable.
Vieilles Vignes Recommendations
We have compiled a list of vieille vignes that we think can take you a step closer to history. Wines that have been made from old vines by producers who tend to them lovingly and produce a top quality wine that offers a different level of character to their younger siblings.
2007 Domaine La Monardiere Vieilles Vignes Vacqueyras £25 per bottle
A good example of what a vieilles vignes can do – an average producer that has created something far more interesting and with a great deal more character than their other offerings. A blend offering notes of cedar, leather and blackcurrant. Perfect drinking age.
2016 Chateau de Beaucastel Roussanne Vieilles Vignes Chateauneuf du Pape £150 per bottle
2000 Chateau de Beaucastel Roussanne Vieilles Vignes Chateauneuf du Pape £120 per bottle
A good producer and a lovely wine but one that can be awkward. It either needs to be drunk young when it is fresh and perfumed or with a decent amount of age where it becomes rich, full bodied and honeyed.
1995 Domaine Ponsot Clos de la Roche Vieilles Vignes Grand Cru £440 per bottle
A vintage with mixed reviews. A current favourite producer with the critics the Vieilles Vignes is consistently praised but the 1995 vintage seems to have caused confusion. When first released it was claimed "near perfect" a few years later it was "severely lacking" and now seems to have regained its fruit after some years of settling in bottle. Half the price of the 2007 vintage and a good amount of age it offers good value.