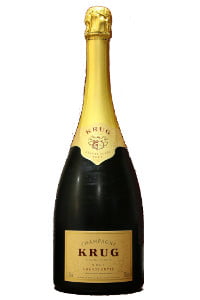 I don't come from a family of wine drinkers.
My father was in the Royal Navy and the extent of his drinking was one glass of Pusser's Rum before bedtime each night. My mother's drinking stretched to a glass of Piesporter if we ever happened to find ourselves in a restaurant, and perhaps two glasses of Croft's Original on Christmas morning.
So my becoming a wine drinker would require something out of the ordinary, which was provided by my school English teacher, Clive.
Clive was short, squat (his tailor had to add a triangle of fabric to each side of all of his jackets), loaded (having inherited a scrap metal business and sold it), a smoker of 40-50 Sullivan Powell a day, and a rebel.
Not everyone gets the opportunity to do a fully tutored wine tasting as part of their school's extra-curricular activities but Clive happened to be a very good customer of a wine merchants called Reid Wines (they still exist but don't have a website or I would put a link in) and somehow managed to persuade the proprietor of Reid's, Mr Bill Baker, to come to the school and do not one, but two separate tutored tastings for the older pupils.
The first tasting was of six white wines.
A Chardonnay, probably from Burgundy,
A Sauvignon Blanc (I can't recollect what this was but it was well chosen because I still remember the 'grassy' taste),
A dry Riesling, I think from Alsace as Mr Baker was traditional in his tastes,
A dry Gewürztraminer – 1983 Trimbach Seigneurs de Ribeaupierre,
A Sauternes, and
The second tasting was of six red wines.
A Gamay, which I remember this being the one grape that I really wasn't keen on,
A Pinor Noir, probably from Burgundy,
A Nebbiolo from Piedmont – I have a vague memory that this was a Spanna, but if I'm right, it was a very good one,
A Syrah – 1975 Guigal Côte-Rôtie Brune et Blonde,
A Cabernet sauvignon, for which I'm assuming he picked a Medoc wine, and
A Merlot, which was definitely a Libournais wine.
The two wines which I can still remember extremely clearly are the Côte-Rôtie, which has caused me to expend ever increasing sums on red Rhone wines ever since, and the Krug.
Champagne has been considerably more problematic for me than Rhone wines.
Basically, this bottle is still the best Champagne that I've ever drunk. I can cannot forget the taste of Rich Tea biscuits, which I've never come across to the same extent since. It was utterly splendid. Unfortunately, starting so high on the Champagne tree has had the negative effect on me because I've never been able to beat that small glass of brownish bubbly.
In this one pupil, at least, Mr Baker made a convert.
So, thank you to my old English teacher, Clive, for buying so many of Mr Baker's wines (and for the many bottles of 1970 Mouton Rothschild and Angelus that you treated me to at dinner over the years). And a particular thank you to Mr Baker for making such an effort, and for choosing your wines so carefully for us mere teenagers.
Rest in peace, Both.
---
To reproduce tastings of this quality now would be extremely expensive, given the relative rise in prices of some of the wines we tasted, but I shall take a shot at it here.
Whites
Chardonnay
2006 Jean-Philippe Fichet Puligny-Montrachet Les Referts Premier Cru £60 per bottle.
Aging but still going strong.
Sauvignon Blanc
2008 Domaine de Chevalier Blanc Pessac Leognan Grand Cru Classe £77 per bottle.
Aging but still going strong (are you detecting a theme?)
Riesling
2009 F E Trimbach Riesling Cuvee Frederic Emile Alsace £62 per bottle
Perfect now but could wait a little longer. A very Reid's wine.
Gewürztraminer
2011 Josmeyer Gewurztraminer Les Folastries Alsace £23 per bottle
I thought that it was time that I threw in something very affordable.
Sauternes
1996 Chateau Nairac £50 per bottle
Just about spot on at the moment and at a good price point.
Champagne
Krug Brut Champagne
The difficult one.
We have several bottles available so much depends on your price point, but none of this is cheap any more.
1985 Krug Brut Champagne £1467 per bottle.
The will offer you the ultimate vintage champagne experience. Mrs Robinson was very impressed when she tasted it just a few years ago.
1995 Krug Brut Champagne £333 per bottle
The 1995 vintage Krug is not as highly rated but, at a quarter of the price, and a touch younger offers a more affordable price point. A rich, creamy champagne with a good amount of acidity still left.
Reds
Gamay
2015 Vieilles Vignes Domaine Thibault Liger-Belair £28 a bottle.
I've never really liked it and we have virtually none of it so I'm breaking all the rules and pointing you to a competitor.
Pinot Noir
2009 Domaine Rossignol-Trapet Gevrey-Chambertin Clos Prieur Premier Cru £73 a bottle.
A classic red burgundy and you can taste the grape.
Nebbiolo
2007 Sottimano Cotta Barbaresco DOCG £62 a bottle.
The best of the three Sottimano Barbarescos from that year.
Syrah
1995 E. Guigal Chateau d'Ampuis Cote Rotie £100 a bottle
Rather than go for the very top wines here, we've gone for a good wine from the best vintage.
Cabernet Sauvignon
1996 Chateau Montrose Saint-Estephe Deuxième Grand Cru Classe £192 a bottle
We're fond of the '96 vintage and this is probably, apart from the £800 Margaux, the wine of the vintage. It's only 65% Cabernet Sauvignon but it's a great wine.
Merlot
2005 Chateau Certan de May Pomerol £100 a bottle
Again we've gone for a good wine from an excellent vintage. This wine is mature but we'd still be happy to drink it in 20 years.
If you are interested in learning more about wine and would like either to attend a tasting or for us to organise one for you, please send us an email and let us know.