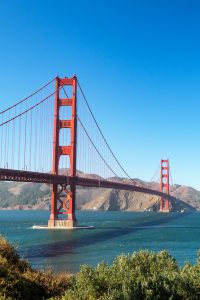 The more time you spend looking at wines from around the world the more you realise there is a pattern to the whole thing. Aside from the odd anomaly you start to recognise why certain regions are more revered than others, why certain blends command higher price tags than their contemporaries, and why the terms new world and old world will remain even in a heavily globalised world.
Climate. It all comes down to climate.
French wines are the best in the world. Not all of course, some are truly terrible but they have a higher number of top ranking wines than any other country in the world. They have a long history of wine making, they drink plenty of the stuff (as most of their presidents like to remind us), their reputation remains one of old world grandeur but, more than that, the reason they have remained at the top is because the main wine growing areas of France benefit from the perfect vine growing climate. It is neither too hot nor too cold; there is just about the right amount of rain at the right times of year; and they have a high number of sunny days without the sun baking the grapes.
When you look at other areas of the world whose wines command a high price you start to notice that they are the areas where the climate is similar to that of France and the grape varieties grown are the classic French ones.
Napa in California's North Coast ticks all the boxes – it has a temperate climate with a good amount of rain and a lovely number of sunny days. Although Cabernet Sauvignon is what Napa is famous for Chardonnay, Chenin Blanc, Merlot, Pinot Noir, and Sauvignon Blanc are also grown in abundance.
The focus on Bordeaux grape varieties has served the region well. However, like all things American they have a tendency to go bigger than their European counterparts. The wines are bolder, fruitier and, heavier on tannins than most Bordeaux with a fair number of the top wines from the area needing some serious time in bottle before they can offer their best.
Finding good wine from Napa isn't hard but finding value is. Screaming Eaglewines fetch in the thousands per bottle these days and Abreu, whose wines are consistently among the top in the region but have previously offered value, are now several hundred a bottle. That shouldn't stop you seeking out Napa wines though.
2014 Chateau Montelena Cabernet Sauvignon Napa Valley £50 per bottle
A very consistent Cabernet that offers value in Napa. Chateau Montelena is a small yet consistent winery that focuses on Cabernet Sauvignon and Chardonnay, both of which they do well. This is their lesser Bordeaux blend wine that does surprisingly better some years than their top Cabernet offering. It is a wine that should be drunk younger than most Napa reds.
Oregon in the Pacific Northwest of the US is home to some of the best Pinot Noir outside of Burgundy. Its fame came in the 1970's when a Pinot Noir from the region came second in a blind tasting by Robert Drouhin beating some of the top names in Burgundy (including Drouhin's). It is a region that gets plenty of sun and rain but westerly winds from the pacific provide the all important cooling effect needed for these grapes to show their best.
It is not a wine you will find readily in the UK and the small amount available makes us yearn for it even more.
2009 Ponzi Vineyards Reserve Pinot Noir £43 per bottle
A great example of an Oregon Pinot Noir – rich and savoury but still light and silky on the palate. This isn't a wine to keep for long but should be at perfect drinking age now.
Another example is the Super Tuscan (for more detail see Super Tuscan newsletter). These wines are grown in the Bordeaux style with Bordeaux grapes in areas that have climate conditions as close to Bordeaux's as they can manage. It is no surprise that the wines that fetch the highest prices, Sassicaiaand Ornellaia are to be found in Bolgheri on the coast where the sea breeze reduces the heat of the midday sun on the ripening grapes. This area of Tuscany is becoming a bit of a favourite with us as some good value wines can be found outside of the big names.
2009 Donna Olimpia Millepassi Bolgheri £65 per bottle
We sampled a lovely, if a little younger, bottle in Bologna recently and were delightfully satisfied with it. These 2009 are great drinking now and can still improve a little.
2012 Tenuta Sette Ponti Orma Bolgheri £63 per bottle
Finally, as we could go on for several pages on this particular topic, we wanted to mention the justly famous and always high achieving Nyetimber. The producer that made English sparkling wines stand up for themselves and make their names heard.
We know the British Isles are cool, we also know they are wet, but they also benefit from the warm gulf stream making it feasible in the sunnier parts (they do exist) to grow and produce great wines. Most wineries are in the southeast, Sussex, Kent and Surrey, because it is drier, sunnier and more tempered than other parts.
The sparkling wines are still the best of what the UK has to offer. Wiston Estate has been making progress over the last decade and is creeping up on Nyetimbers heels for quality and consistency.
We don't currently stock any but, in keeping with what we're about as a business, both Wiston and Nyetimber are available from Hennings Wines.
So the next time you're unsure of a wine regions credentials just find it on a map for a little more enlightenment.