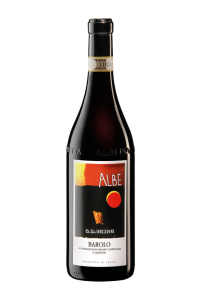 The vintage of the decade with prices to match?
The 2016 vintage presents us with a slight problem: it is becoming rather expensive. 
 
Several wine regions, mainly in Europe, enjoyed excellent growing conditions and subsequent success in 2016. Six years on and the price is rapidly increasing especially on the big name wines from Tuscany, Piedmont, Bordeaux and Port creating a knock on effect on the lesser known producers. 
 
Whilst all of this is great news for wine investors it makes it a little trickier for those who buy to drink now. But we work hard to find those wines that still offer value even in the expensive vintages. 
 
Bordeaux 
Claret did well in 2016 with even temperatures and a dry summer that produced a bumper crop. The whites were average and most have passed their best. The sweet wines are lighter than the great years as botrytis kicked in late in the harvest. 
2016 Chateau Senejac Haut Medoc Cru Bougeois £26 per bottle
Senejac are a fairly safe bet for good value Claret and occasionally surprise us with a more complex offering in good vintages. The 2016 is a step up and has a good hit of fruit that brings out the more delicate notes.
2016 Chateau Gloria Saint Julien £39 per bottle
Big, powerful and certainly not lacking in ripe fruit. This may be a little too smooth for some but it definitely goes down easily.
Burgundy
Burgundy had a very difficult year in 2016 with all the wrong types of weather ensuring a troubled and small crop. As is customary the top producers managed to claw back from the brink to create some exceptional red wines that are already wildly priced thanks to their scarcity. White wines fared much better: although the crop was small the wines were of good quality with little volatility.
2016 Domaine Michel Lafarge Les Aigrots Beaune Blanc Premier Cru £59 per bottle
A family run estate based in Volnay that has always championed biodynamic and low intervention winemaking. The 2016 Les Aigrots has clean, pure fruit with a good backbone and light acidity.
Rhône
The northern Rhône struggled with early hail storms which reduced the yield but luckily not the quality. The Southern Rhône enjoyed some of the best growing conditions they had seen for decades and the wines produced are very good. The usual names are expensive but there is plenty that can offer value from the region.
2016 Clos St Jean Chateauneuf du Pape £39 per bottle
The key to Chateauneuf du Pape is balance and the 2016 from Clos St Jean has achieved this well. Made predominantly from Grenache but with a healthy dose of Syrah, the fruit is rich and full with a slight raisin edge that is nicely offset by the spice.
Tuscany
A smaller than average harvest in Tuscany but good quality, ripe, well-balanced fruit that produced some excellent wines. The less complex are drinking well now with those on the more powerful scale needing another 5-10 years to fully settle.
2016 Castello di Ama Chianti Classico San Lorenzo Gran Selezione £46 per bottle
Castello di Ama pride themselves on their attention to detail from the basic to the top of their range and the San Lorenzo Chianti Classico is superbly put together.
2016 Donna Olimpia Millepassi £55 per bottle
The first vintage of this Super Tuscan Bordeaux blend that showcased exactly what this producer can achieve. Smooth, balanced, and powerful without overshadowing the delicate complexity of the wine.

Piedmont
Nebbiolo is a notoriously tricky grape to cultivate but the conditions were nigh on perfect in 2016 in Piedmont and a ripe, abundant harvest followed.
2016 Produttori del Barbaresco Barbaresco £36 per bottle
One of the best value basic Barbarescos to be found and the 2016 is an exceptional vintage from Produttori.
2016 Roagna Langhe Rosso £42 per bottle
Made from the fruit of the youngest vines on the Roagna estate this a more elegant and complex iteration of Langhe Nebbiolo than most. Soft, generous berry fruit with a smooth, long finish.
2016 G.D Vajra Le Albe Barolo £53 per bottle
G.D Vajra perform much better in the good vintages and their slight inconsistency helps keep the prices low. The 2016 Le Albe is fresh and bright with classic tasting Nebbiolo characteristics of cherry fruit and new leather.

Rioja
Another part of Europe that enjoyed great success in 2016 was Rioja. It was a bumper year with many having to dispose of fruit in order to meet yield quotas but the results are very promising so far. The strict ageing rules for Rioja mean only the Crianza and some Reserva wines have been released with the Gran Reserva due soon.