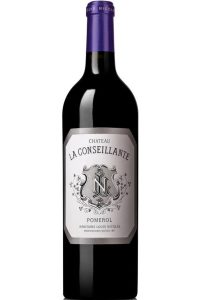 As the end of summer draws near we thought a little spring clean would be beneficial. Our cellars have helpfully revealed a list of wines that could do with a new home. Some bottles are perfect for drinking now but won't last forever, others are wines we would prefer to re-house so we can make way for new stock. All have been discounted to encourage their swift departure to pastures new. 
Jean Becker Alsace
Jean Becker make simple, aromatic wines that offer good value for money. Not perhaps the most exciting of offerings from Alsace but they are relaxed, enjoyable wines with little fuss.
2016 Jean Becker Gewurtztraminer Schoenenberg £28 – now £20 per bottle
2012 Jean Becker Gewurtztraminer Schoenenberg £30– now £22 per bottle
2019 Francesco Rinaldi & Figli Gavi £18 per bottle – now £15 per bottle
A good summer wine that could do with being quaffed before the weather turns cold.
2005 Patache d'Aux Medoc £34 – now £28 per bottle
We will be the first to admit that this is knocking on a bit especially for those who like their Bordeaux big on fruit. But, it is perfect for those who like browning round the edges claret.
2016 Kanonkop Paul Sauer £70 per bottle – now £55 per bottle
A good wine from a good producer but a slight glut on this particular vintage makes a discount seem sensible.
2005 Villa Canestrari Amarone Riserva 1888 £75 – now £60 per bottle
Big, powerful and rich Amarone that is at it's peak and should be drunk sometime this year.
2006 Valdicava Brunello di Montalcino DOCG £95 – now £85 per bottle
A Brunello with plenty of verve but one that could do with drinking now whilst the fruit is still present and full.
2007 Chateau Leoville Barton Saint Julien Deuxième Cru £96 – now £86 per bottle
Despite being a tricky vintage a number of producers (Leoville Barton included) performed well in 2007, but it was never a long lasting year and could do with being appreciated in the next 6 months.
2010 Bodega Aalto PS Pagos Seleccionados £105 – now £90 per bottle
There is no shortage of life left in this Ribera del Duero but space is needed so a discount has been applied.
1970 Chateau Leoville Las Cases Saint Julien £125 – now £95 per bottle
1970 wasn't the greatest year in Bordeaux and the style was somewhat different to the present day with a sweeter finish. However, they were designed to be cellared for several decades and the wine is still showing signs of life.
2006 Chateau La Conseillante £130 – now £115 per bottle
This has only just started to open up and is full of ripe, decadent fruit. It's just a little in the way here so a new home would be helpful.
2008 Penfolds Saint Henri Shiraz £140 – now £120 per magnum 
One of the most interesting Australian Shiraz we've come across. The Saint Henri is famously aged in old, large oak vats and provides a much fresher, cleaner take on the usual Australian style. 2008 was a great year in Australia that will last but it is drinking superbly now. 

2004 E. Guigal La Landonne Cote Rotie £260 – now £235 per bottle 
Guigal makes some of the most elegant and seamless Cote Roties and the 2004 La Landonne is a great example of the winemaking skill from this producer. 2004 was a good year but is in need of drinking in the next couple of years.