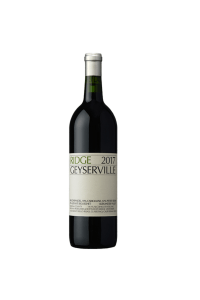 California and Cabernet go hand in hand: Screaming Eagle, Harlan Estate, Scarecrow are all top producers that have been in pursuit of perfection for many a decade now and, for some, they achieve it. As wonderful as they may be, one cannot survive on £3,000 bottles of wine. Our daily rations must come cheaper and California can offer it to us – but perhaps in a slightly different form.
Pinot Noir, Syrah and Zinfandel have all established themselves in the Californian landscape providing a welcome relief to the dominance of Cabernet Sauvignon and perhaps a little more value.
It was always likely that people would attempt to grow and produce wine from Pinot Noir in California. The fact that they have made a success of it has surprised some but with a little care and attention paid to location it has settled in comfortably. Santa Barbara has some of the best examples with the cooler climate (thanks to its mostly coastal location) offering the Pinot Noir grape a more natural home. But it also does well in other pockets like the Russian River Valley and Arroyo Grande. The wines from the coast tend to be well balanced and earthy whilst those from further inland pick up more body and fruit thanks to the warmer climate.
2009 Au Bon Climat Sanford and Benedict Vineyard Pinot Noir Santa Ynez Valley £43 per botte
A light Pinot that has a tendency toward freshness with notes of mint, citrus peel and wild berries. It has the ability to age but the 2009 may be getting a little tired now.
2012 Calera Wine Company Mills Vineyard Pinot Noir Mount Harlan £63 per bottle
A full bodied, elegant Pinot Noir that is more in keeping with California's style rather than a classic Burgundian wine. It is big but the 2012 has seen enough age to have softened.
Syrah, another classic French grape that has made its way around the world, the Californians seem to have taken up with it with gusto. A slight manic period in the late 1990's with people desperately planting vines to keep up with supposed demand for Syrah churned out some fairly average, overripe offerings but things seem to have calmed down. The style in California is different from that of the northern Rhone at times richer more sumptuous but it still retains the classic spice and smoke so characteristic of this grape.
2011 Ramey Syrah Sonoma Coast £34 per bottle
The 2011 vintage is softer and lighter than the 2010 but still offers plenty of body. Great value and definitely one to drink now as it will be knocking on a bit in a year or so.
2009 Jonata Winery La Sangre de Jonata Syrah Santa Ynez Valley £120 per botte
A well regarded producer their Syrah offering varies between vintages with some lacking balance. The 2009 was well received though providing great texture along with classic spice and cassis fruit.
2004 Sine Qua Non Poker Face Syrah Santa Barbara County £1110 per bottle
You can't mention Californian Syrah without listing Sine Qua Non the most exclusive producer in the region. But one also can't claim to have tried it at this price. Reading the rather gushing reviews is vastly entertaining though.
The second most popular red wine in the US is Zinfandel, a statement not wholly understood by a British consumer. Aside from the cheap rosé offerings and occasional bottles of red Zinfandel you come across in the supermarkets it is not a grape we gravitate towards. The Americans love it (even though it was recently revealed not to be a native grape variety) but it has gained a reputation for a high alcohol, fruit forward, simplistic wine. A reputation that many are attempting to change by sticking to a more restrained and refined style. If made well it can be a pleasure to drink and doesn't require as much age as the Cabernets.
2011 Ridge Vineyards Geyserville Zinfandel Blend £52 per bottle
Ridge Vineyards is best known for its Monte Bello, a Bordeaux blend grown on an estate in the Santa Cruz mountains. But they have a fairly large portfolio that includes some interesting Zinfandel blends. Light and fruity with notes of cherry they benefit from a few years of age although best not to go over the 15 year mark.
One of the tricks to California is to find the Cabernets that have gained a name for themselves and see if the producer has a more extensive range. A fair number of the big Californian producers experiment with other grape varieties and blends bringing their expertise and top quality production to lesser known or lesser valued wines. This way you can still enjoy the Californian style but for a fraction of the cost of the Cabernets.