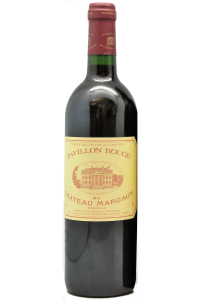 Second wines are second best. You can argue the point all you like but their purpose in life is to take second place after the grand vin. Nearly all of the big chateaux in Bordeaux have a second wine, a wine supposedly made from the grapes not deemed quite good enough for the top claret. These wines have gained a status all of their own these days and fetch hefty prices to match.
Are they worth it though? If the grapes weren't viewed as 'good enough' for their first wine aren't you effectively buying their inferior product?
Each chateau approaches their second label wine differently: some will produce the wine predominantly from grapes that didn't make the cut for the first wine while others will use separate vineyards entirely. This tends to be reflected in a second wines status with those having their own dedicated plot commanding higher prices.
The larger chateaux have also been buying up vineyards as their revenues increase, but haven't been able to use these newly acquired vines for the grand vin. Some vines are too young others need tending to lovingly before they can reach the quality needed for such top class wines. And so, third and sometimes even fourth wines are emerging in order to utilise the yields from the new vineyards.
Consequently, the percentage production of grand vin for some chateau has decreased although some would argue that this has merely increased the quality of the wine itself. Either way it has certainly contributed to an increase in prices of both the grand vin and the second wines from the top producers.
Chateau Margaux and Chateau Cheval Blanc are two examples of producers that have expanded their line over the last few decades. Both produce a grand vin, a second wine, a third wine and a white wine. The grand vin at Margaux contributes just 40% percent of overall production in some years and the price of their second wine is creeping up.
Les Forts de Latour is a slightly different beast. It is essentially Latour's second wine but it doesn't get overshadowed by the grand vin as easily as some others. Launched in 1966 the wine has been made from the same plot of vines and therefore has its own recognisable style and character. Some argue that it competes with second growth Bordeaux and in some years even the first growths. This may go some way to explaining the prices attached to these wines but at least they're still, on the whole, cheaper than the grand vin. In 1989 Latour also began production of a basic Pauillac de Latour that is definitely more accessible but far simpler in style.
L'Echo de Lynch Bages (known as Haut-Bages Averous pre 2008) on the other hand is a second wine that tends to fulfil its title. Made from secondary grapes, the wine is a softer more youthful version of its big brother. These are well made but less complex wines that sell for a fraction of the cost of the grand vin offering value and approachability.
It's also worth looking at Sauternes and the odd nature of the second label wines that are made here. Outside of Chateau d'Yquem there is so much value to be found that a second wine seems unnecessary. If a classic sauternes from a top producer is what you're after then you need not worry about finding the funds.
However, if you have a soft spot for non-botrytized Sauternes then perhaps even better value lies in these second labels as the majority of them are a steal. Be warned though, consistency in these wines is hard to find and some vintages can be truly lacking. A bit of research before purchasing would be advised.
Personally, when it comes to second wines I would approach with caution. Some will be riding the wave of their top wine and although the second labels are likely to be produced in a thoughtful and high quality fashion the prices they fetch are a reflection of the name rather than the wine itself. Despite this there is another reason to value these wines. A wine that is designed to be softer and approached younger may be perfect for those who don't like 20 year old, browning round the edges, cigar box claret. If the grand vins are designed to be aged and drunk in this style then the second wines have come along to offer youth with a slightly smaller price tag.
Chateaux and their seconds:
The second wine of Cheval Blanc looks, almost, like a bargain against an old grand vin but it doesn't come close to it in depth, complexity and ageing potential. However, the 2005 vintage was a good one and some years in bottle will have helped it mellow.
1934 Chateau Cheval Blanc £900 per bottle
2005 Le Petit Cheval Saint Emilion Grand Cru £158 per bottle
2015 Le Petit Cheval Blanc £150 per bottle
Chateau Margaux is a little less inclined towards value and I would argue that if you're going to drink a Margaux make it an original one with a good amount of age and from a good vintage. And if you always dreamt of being Batman then drinking a bottle of 1945 Margaux whilst worrying about the worlds problems is pretty much as close as you can get.
2010 Pavillon Rouge du Chateau Margaux £240 per bottle
1999 Chateau Margaux Premier Grand Cru Classé £442 per bottle
1945 Chateau Margaux (Vandermeulen) £1,500 per bottle
For the purposes of price comparison – 2005 was a good, long lasting vintage in Bordeaux making these both great clarets. Les Forts can be drunk now but we would recommend keeping the Latour for another 10 years.
2005 Les Forts de Latour Pauillac £200 per bottle
2005 Chateau Latour Pauillac Premier Cru £683 per bottle
Lynch Bages is not one of the greats but it is a top quality Bordeaux nonetheless and value is certainly found here.
2014 L'Echo de Lynch Bages Pauillac £30 per bottle
2000 Chateau Lynch Bages Pauillac Cinquieme Cru £258 per bottle
Sauternes:
We don't currently have any second label Sauternes but for those of you who like them sweet and sticky here are two classic wines from good producers that seem rather cheap in comparison to the clarets we've just been discussing.
1996 Chateau Nairac £50 per bottle
2001 Chateau Filhot Sauternes Deuxieme Cru £23 per bottle