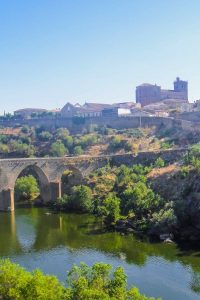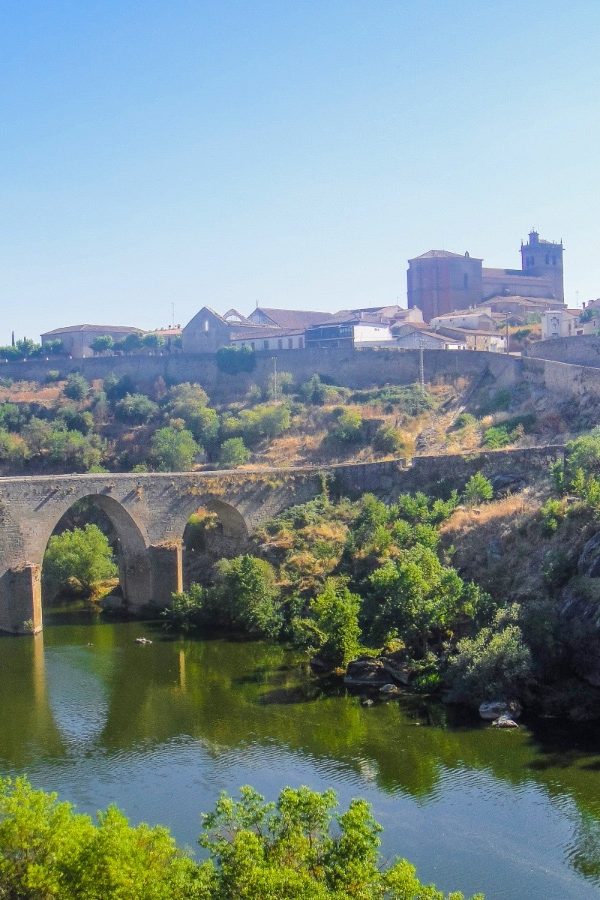 Up until the mid 1980's the only Spanish wine that was worth drinking outside of Spain was Rioja and even then you had to tread carefully. Their exports were dominated by low quality bulk wine and their poor reputation seemed destined to remain had it not been for a seemingly well-orchestrated industry wide turnaround. Spain was suddenly producing higher quality wines and new regions were opening up: Cava, Penedes, Navarra, Priorat and of course Ribera del Duero.
For this head to head we're looking to the Duero river (it becomes the Douro when it crosses into Portugal) which runs through Castilla y Leon. This area produces some of the most expensive and highly rated wines in Spain. Vega Sicilia in Ribera del Duero is the most well-known but we wanted to look at two of the newer kids on the block, Dominio de Pingus in Ribera del Duero and Numanthia in Toro.
I say new, they both appeared in the mid-late 90's. But the 90's was not that long ago and these wines are consistently found among the top wines of Spain. So what is it that makes these two youngsters stand out from the crowd?
Mr Parker has certainly gone some way in helping by giving their first releases nearly perfect scores. But they are also producers that tried to create something new in Spain: small, niche operations that focus on low yields and intense wines. They have gained a cult status and, given the small number of bottles produced each year of their top wines, cult prices as well.
Dominio de Pingus was set up by Danish wine maker Peter Sisseck in 1995 and its reputation didn't even need time to develop. The first vintage was so highly praised by Robert Parker it's release price of $200 a bottle didn't seem that staggering to some (the price subsequently doubled overnight when, in 1997, a container ship carrying 75 cases of the precious wine disappeared somewhere in the North Atlantic).
But with most things, timing was everything. Spain's reputation of being a strong player in the global wine market was just coming around and an interest in what else the region and its native grape varieties could offer had grown. And here came a wine to showcase all that. Old, well-tended vines, deliberately pruned to grow small amounts of high intensity fruit produced a wine that was so big on character it was unlike any Spain had produced before. For the new American market this was perfect.
Dominio de Pingus, their main wine, is still made in very small batches and in bad years not at all. Amelia is a wine that rivals the original in its scarcity and age; produced from 100 year old vines under 30 cases are made in good years and it's only sold on the US market.
Luckily, they do produce two other wines that are more accessible and invariably better priced. 'Flor de Pingus' their second wine is still made with 100% Tempranillo but from much younger vines. The care taken throughout growing and during production seems to be the same though and this wine has grown a cult following of its own, no doubt thanks to the value it offers in comparison to its older siblings.
PSI from Pingus is the slightly unorthodox but thoroughly modern (or perhaps traditional) joint venture with Pablo Rubio. It was set up to encourage production on vineyards that had been neglected in the region. A blend of tempranillo and garnacha (10%) it is much fresher than the other wines and is more in keeping with a traditional Ribera del Duero style. With much higher production numbers it's definitely their most accessible range but it's not necessarily a true reflection of what the producer is about. However, that may not be a bad thing, this is a well-made wine, from good quality vines that is more in keeping with the traditional style of the region.
Numanthia is in Toro, a region west of Ribera del Duero but still situated on the river and its tributaries. Set up in 1998 by the Eguren family, after just ten years of production it was bought by LVMH for a rather large sum of money.  LVMH's involvement doesn't seem to have hindered their ability to make a decent wine or made their prices quite so exclusive as some might assume. Although their description of the vineyards history and all that makes up the wine is fairly nauseating.
Like Rioja and Ribera del Duero, Tempranillo is the grape variety grown in Toro but a strain that is more suited to its dry, arid environment. The vines are heavily tended to ensure low yields and the intensity of these wines goes some way to explaining their appeal. The fashion for big, heavy, dense wines as favoured by many new world wine styles has been growing steadily for some time and Numanthia's offerings are certainly that. They leave you slightly reeling they're so powerful and a good amount of age for their top wine, Termanthia, is entirely necessary.
There are currently three wines in production at Numanthia:
Termanthia is the top wine, the one made solely from a small parcel of 100 year old vines, tended to lovingly and aged in a hefty amount of new oak. This is the wine that made their name and, given its current price tag offers some value for the region. It is a wine that is big on tannins though so age is needed to allow those to soften and the fruit to come through.
Bodega Numanthia, their second wine, like Flor de Pingus, is where the real value lies. The grapes are sourced from high quality, old vines throughout the Toro appellation and produced in the Numanthia winery. Like its highly praised sibling this is a big wine but one that offers a different take on the area, the flavours on offer are spicier and earthier with more black fruit than red. The later vintages (post LVMH) seem to be heavier on the oak which for some is an improvement but not for others.
Termes was developed to provide a well-priced introduction to Toro wines and it has certainly provided that. It is still a big, fruit heavy wine but with a little less complexity than its contemporaries. In good years though it seems to surpass the others and gains an unexpected depth that can make it worth cellaring for several years.
All in all Castilla y Leon is not a region to be taken lightly: its wines are big, bold, verging on the obscene and invariably require a major meal to go with them. Pingus and Numanthia's top wines are no exception but their second wines and their entry level offerings are definitely ones to try. They are great examples of what Tempranillo can do in different regions.
Some of our stock
Dominio de Pingus
2009 Flor de Pingus Ribera del Duero  £108 per bottle
A little higher priced than most vintages of Flor but for good reason. This is one of the vintages to keep and savour over the next 10 – 20 years.
2014 Dominio de Pingus PSI Ribera del Duero  £33 per bottle
This may seem like a young vintage by our standards but the PSI is meant to be drunk younger than most Riberas.
Numanthia
2004 Bodega Numanthia Toro £80 per bottle
This is the wine to go for. A great Tempranillo with so much complexity and finesse it's astonishing it fetches such a meagre price. The 2004 vintage is particularly good and the perfect age for drinking now.
2010 Termanthia Toro £183 per bottle
The first vintage after the LVMH take over that highlights the changes they have made to this wine. The tannins are much softer and the wine has taken on an elegance not seen in previous vintages. Plenty of complexity and fruit although a bit more age might be beneficial.