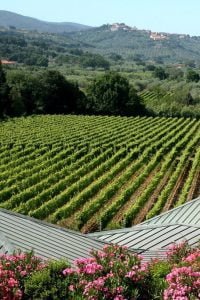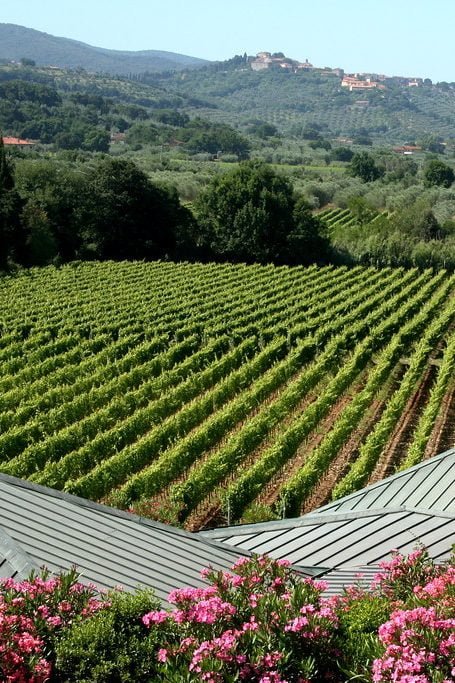 Piedmont seems to bring out the poet in people – paragraph upon paragraph is written about the scenery and its endless gastronomic offerings, wine included. It is a beautiful part of the world and the Piedmontese certainly know a thing or two about good food, wine and generous hospitality.
If you find yourself in a little trattoria in the rolling Langhe hills you'll likely be brought a glass of Dolcetto, a young wine full of fruit and low in acidity that goes down very easily. Or perhaps a glass of sweet, sparkling Moscato d'Asti to round off your perfect meal.
But, if like the rest of us you're just wandering the aisles of your local merchants it's likely to be Barolo, Barbaresco, or Barbera you happen upon from Piedmont.
Barolo is top dog in Piedmont – big reputation, big wine; the kind of wine one should leave for at least 10-15 years before contemplating drinking it. Made from 100% Nebbiolo the tannins are so hefty that drunk young they can seem lacking in any finesse. But left to age they can offer a seriously complex, full yet soft mouthful. There is variety in style in the area too with the more westerly communes of Barolo village, Novello and La Morra offering a lighter wine that can open up and mature faster.
Be warned though, Barolos come with a big price tag as well and given the age they need to be at their best it might be an investment rather than a frivolous purchase. Bartollo Mascarello, Roagna, Giacomo Conterno are all producers whose wines fetch several hundred a bottle with a fair number of others coming up close behind.
After all that talk of high prices we're going to prove ourselves wrong by offering two very decently priced Barolos.
Fontanafredda are a large producer but they offer great value for such an expensive region. This 2013 is just about coming into drinking range but will last another 10 years.
2013 Fontanafredda Serralunga d'Alba Barolo DOCG £27 per bottle
A Barolo from La Morra that offers plenty of depth and finesse
2010 Andrea Oberto Barolo DOCG £32 per bottle
Barbaresco is also made from Nebbiolo but its location means the grapes ripen earlier and produce a lighter wine. I say lighter in the context of a Nebbiolo so expect a little less than enormous. These can be drunk younger though (10 years instead of 20) which can make them a little more accessible.
Having said all that the Bruno Rocca Barbaresco is a fairly major wine so a little more age than most will help it to soften. It should be just about right now.
2001 Bruno Rocca Rabaja Barbaresco DOCG £110 per bottle
Great value barbarescos can be found from the areas main cooperative Produttori del Barbaresco. Their member growers have some top class vineyards and the wine makers at the helm seem to know their stuff. The 2008 vintage was a particularly high performing one but the wines do need a bit of extra time and have just started to enter into their drinking range.
2008 Produttori Del Barbaresco Rio Sordo Barbaresco Riserva DOCG £42 per bottle
Producers of both wines are heavily focused on terroir and the change in location certainly plays a part in the fullness of the wine. The main flavours derived from the Nebbiolo grape don't seem to be lost on the basis of minor geographical movement though. Violets and roses on the nose with truffle, tar and fennel flavours in the glass seem to resonate in differing levels in most Nebbiolo wines.
Barbera on the other hand is a different beast altogether. Originally viewed as the local table wine that should be drunk young and in large quantities it has turned its reputation around to become one the top players in the region. It is grown in two main areas: Alba and Asti. The production of Barbera d'Alba is much smaller than that of Asti but they are richer, fuller and more refined. Although don't say that to a Barbera d'Asti producer!
High levels of acidity are the main tricky point with Barbera, if not produced with care and attention the balance can be wrong and the soft fruit and spice flavours can be lost to the acid.
Giacomo Conterno produces some top class Barolos but their highly regarded single vineyard Barbera tends to be better priced.
2012 Giacomo Conterno Cascina Francia Barbera d'Alba £46 per bottle
If you're going to spend any time reading, drinking and investing in these wines, Gaja is a name that must be known. Angelo Gaja has gained iconic status as a result of the part he played in bringing Barolo and Barbaresco to the global fine wine market. His modern winemaking techniques implemented in the 60's and developed further in the 70's helped to improve the balance and finesse of Nebbiolo wines and were quickly adopted by other producers. He caused controversy in the late 90's by declassifying his Barbarescos and Barolos down to the lowly Langhe DOC status. The reason given was that he wanted to add a small percentage of Barbera to his wines to help with acidity which DOCG restrictions didn't allow. Although a number of his wines have been reclassified it started a trend and there are now several of the top producers making wines in this area. The tricky part is that the area overlaps parts of the Barolo, Barbaresco, Nebbiolo d'alba, Dolcetto d'Alba and Barbera d'Alba DOC's so you have to be fairly careful when choosing a bottle. They don't always make it clear what's inside!
A classic Gaja offering this Barolo is a fine example of what this wine can offer – soft, velvety in texture (when aged enough) with lots of truffle, leather and herb notes.
2010 Gaja Sperss Langhe DOC £183 per bottle