Is there value to be found in Bordeaux?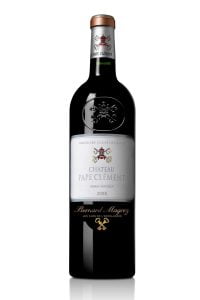 This is a question that gets asked frequently and answered in a myriad of ways. But it is not a question that should be asked in such broad terms: Bordeaux produces an incomprehensible amount of wine, some good, some great, some terrible. Its many tiers of quality, its varying styles, and the number of appellations it contains make it near impossible to answer a question of that kind. We prefer to look at appellations individually and see who is producing what, the level of consistency within the wines produced, and the prices that go with them.
Pessac-Leognan in Graves is an area we turn to when looking for good quality and good value claret. Finally granted its own AOC status in 1987 after much petitioning, this area contains all the top producers from Graves including the only one to feature in the 1855 classification, Chateau Haut-Brion. The appellation has been growing wine for centuries and the gravel and sand based soil along with a micro climate created by pine forests has ensured the area retains its unique character. However, it has suffered from the expansion of Bordeaux city and now features a rather large airport in its landscape. This hasn't dampened the spirits of the producers and the area has been increasing its reputation for top class wine rather than succumbing to the urban sprawl.
Red wines from Pessac-Leognan are said to have an earthy character and are often described with the rather odd term of 'warm brick'. This can be slightly misleading when stated on its own as these wines are also known for their fullness of fruit and great balance of acidity with berry, violet and mocha notes. The warm brick is a reference to the earthy tones that are underlying thanks to the gravel the vines are grown on but it shouldn't overpower the other elements. These characteristics are common across Graves but Pessac-Leognan has a higher concentration of top producers and is therefore an easier place to find a top quality offering. It is also, relative to other parts of Bordeaux, not overpriced.
Domaine de Chevalier is a Grand Crus Classé de Graves (Graves has its own classification system established in 1959) that has a reputation for quality and consistency even in average vintages. The cabernet heavy blend has a tendency to be tight and dry in its first few years but the balance emerges over time. It is usually medium to full bodied, full of fruit and can provide all the earthy, warm brick notes one would expect in a Graves. Due to its consistency, the off years are great ones to go for as the prices are lower but the quality is still there.
2008 Domaine de Chevalier Pessac Leognan Grand Cru Classe £55 per bottle
This was an average year for Graves but Chevalier have made a wine with great balance and plenty of fruit. It has enough age to drink now but will last another decade.
2012 Domaine de Chevalier Pessac Leognan Grand Cru Classe £48 per bottle
A classic example of a Chevalier that is tight and closed at the beginning – this will be just starting to open up and should be showing plenty of fruit but another 5 years in bottle will be even more beneficial.
Unlike many in the region, white Graves is something Domaine de Chevalier do well. A classic Bordeaux blend of Sauvignon and Semillon provides a harmonious balance of fresh, grassy notes with a rich, honeyed depth but it is not an easy one to pull off. There are only a handful of producers that make a consistently good white Graves and even then you should tread with caution. Avoid the average vintages and pay a little more for the good years as this will be rewarded in the glass.
2015 Domaine de Chevalier Blanc Pessac Leognan Grand Cru Classe £87 per bottle
Contrasting notes of lemon and honeysuckle that are married together in a good balance of acidity and freshness.
Haut-Bailly is a Pessac-Leognan stalwart with a good reputation and a loyal following. However, reviews from the last decade vary wildly and a lack of consistency makes us hesitate to recommend them. It could be as simple as the need for more age and could therefore offer value to those existent fans. But for those getting to know the region it may be best avoided for now.  The 2015 vintage seems to be the most consistently reviewed but as a result is higher in price.
2015 Chateau Haut Bailly Pessac Leognan Grand Cru Classe £125 per bottle
Pape Clement on the other hand can do no wrong at the moment. Located near the edge of Bordeaux city its small patch of vineyards is surrounded by urbanization but its wines have not suffered as a result. Full bodied with lots of fruit, tobacco, cherry and spice it is a wine for those who like them big. But there is a complexity there with an ability to age that should allow the boldness to mellow and the softer side of Graves to come through.
2012 Chateau Pape Clement Pessac Leognan Grand Cru Classe £93 per bottle
Still a little young but approachable. Another 5 years will do it the world of good.
2009 Chateau Pape Clement Pessac Leognan Grand Cru Classe £167 per bottle
The best vintage from the last decade this can be drunk now but will last another decade at least.
A more recent addition to the Pessac-Leognan scene Larrivet Haut-Brion is definitely worth keeping an eye out for. A slightly under the radar producer (although this is changing rapidly) they are gaining a reputation for good quality and consistency in Bordeaux. Their red is a more full bodied fruit driven wine than some Graves but it has good balance and complexity with characteristic earthy notes. The white is surprisingly full but with lots of acidity from the sauvignon. Again, it is worth buying the better vintages and even those won't last longer than a decade.
2009 Chateau Larrivet Haut-Brion Blanc Pessac Leognan £39 per bottle