Terroir and Character in the Douro Valley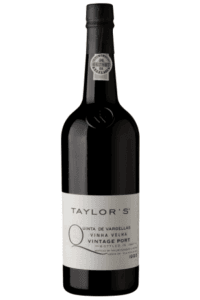 Port is one of the mainstays of any drinks cupboard. It always makes an appearance at Christmas and, depending on whose house you're in, may well have been there since the dawn of time. It is fairly easy stuff to come across and the main Port houses, whether Portuguese or British, are recognisable, household names. The heavy duty bottles it comes in always have a slightly dusty appearance as if forgotten for several years. It is a drink that comes with a very rich history and I'm sure many a gout suffering fan but it has a tendency to be viewed as one dimensional. It is not a wine people think of as being especially complex or varied but simply something to accompany the cheese course.
This simplistic opinion is a fairly accurate one when it comes to the basic Ports: the Rubys and the Tawnys in their most basic form are easy drinking fortified wines. They can be very enjoyable but don't offer much in the way of complexity of flavour.
The Vintage Ports and Aged Tawnys, when given the appropriate attention can certainly offer a more varied and complex experience. They are both very different in style (Vintage Port is aged in bottle and darker and weightier than Tawny which is aged in cask) and the depth of character and flavour that begins to emerge with age allows the drinker a little more insight into the unique nature of each producer.
But if you really want to delve into the world of Port it is worth taking a look at the Single-Quinta productions. These are single vineyard produced Ports that have been gaining in popularity over the years not least, I would imagine, as a way of standing out from the crowd. It is certainly a good marketing tactic – exclusivity is something many crave and these single vineyards with their small production numbers offer that. Irrespective of this clever ploy these are Ports that encourage consumers to look at them as individual wines in their own right. They have the ability to open up the concept of terroir to a drink that has been viewed as fairly standardised.
The number of Single-Quinta Ports being made has grown increasingly over the last 20 years and the big producers that seemed not to succumb to the trend finally have. Sandeman's, Dow's, Croft's, Warre's, Fonseca, Graham's, Taylor's, the list goes on. And then there are those that are single estates already, Quinta de La Rosa, Quinta do Vesuvio and of course, Quinta do Noval.
Quinta do Noval
Quinta do Noval has a tendency to confuse people as it is a single vineyard estate in itself but seems to make a wider range. Those that carry just the Noval name are made from grapes bought from the wider Douro area as well as some from the estate. There are only two Ports that are single vineyard vintage offerings: Quinta do Noval Vintage Port which is made from grapes grown on the estate but from several plots; and their prestigious and exclusive single vineyard Port Quinta do Noval Naçional which is produced from ungrafted Portuguese vines situated in one single plot within the larger vineyard. As amazing as Naçional must be it is incredibly expensive these days. Much better value can be found in the vintage Port and also the Colheita, a single harvest tawny Port aged in cask.
1968 Quinta do Noval Colheita Port £217 per bottle
2007 Quinta do Noval Vintage Port £62 per bottle
Graham's The Stone Terraces
Graham's The Stone Terraces is produced from two small stone-terraced plots located within their larger Quinta dos Malvedos vineyard in the upper Douro. First bottled in 2012 it has been gaining traction ever since. Like most it is made in small quantities but, with all vintages being so young it is difficult to get a good idea of how it will change with age. Currently big and bold with lots of jammy fruit it has undercurrents of minerality whilst still being soft on the palate. It is looking likely that a vintage will be released every year but it may be best to get hold of one quickly as the prices are rising fast. It is definitely one to leave to gather dust for a decade or so.
2015 Grahams The Stone Terraces Vintage Port £140 per bottle
2016 Grahams The Stone Terraces Vintage Port £310 per bottle
Taylor's Quinta de Vargellas
Taylor's have really pulled out all the stops to make their Vargellas Vinha Velha the most exclusive Single-Quinta Port on the market. Made from grapes produced from the oldest vines located in four small plots within the Quinta de Vargellas estate the wines are only made in exceptional years and sold on 'strict allocation'. Despite all of this, we have some and it's not as expensive and exclusive as Taylor's may have hoped. It's not cheap but then that's unsurprising given the effort they put into producing it. Dark and aromatic there is plenty of fruit and complexity but how much age each vintage requires can vary wildly. The 2007 vintage probably needs another few years in bottle before it can really start to show what it's about whereas the 2011 vintage is, according to Jancis Robinson, lovely drinking already.
2007 Taylor Fladgate Vargellas Vinha Velha Vintage Port £173 per bottle
2011 Taylor Fladgate Vargellas Vinha Velha Vintage Port £307 per bottle
With the possible exception of Naçional, Port offers great value from the basic through to the top end. Producers in this area have been honing their craft for centuries now and, in a similar way to Sauternes, are underpriced due to the relatively niche nature of the wines themselves. And the added advantage of Port is that you don't necessarily have to drink it in one sitting. Although, if you're tempted by the 1968 Quinta do Noval it's probably best not to leave it for longer than a couple of days.