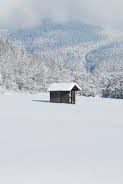 That time of year has rolled around again where everyone wants to tell you how to enjoy the cold weather and the festivities. Wrap up warm and soak up the winter sun before heading home to celebrate in front of the fire with a nourishing and warming glass of red wine. As the average person benefits from the wonders of modern central heating and open fires are few and far between these days this feels a little outdated. Just because it's cold outside doesn't mean we have to cellar the whites until the spring but approaching them differently during the Christmas period can be useful.
I know we've mentioned this before but there is great value to be found in white wine. Far more so than red these days especially where Burgundy and Bordeaux are concerned. It is also worth mentioning that white wine doesn't need to be saved for the pre-dinner drinks where people quaff down endless glasses of the stuff without giving it a second thought. Or for the fish course. There is such variety to be found in white wine that you can find one to go with (almost) any dish. We'll happily draw the line at steak and chips but even black pudding can benefit from a good glass of Riesling. And winter is of course prime seafood season which always needs a good glass of white to accompany it.
Pre-dinner drinking:
Riesling can be quite food specific (hence the black pudding remark) but it works well as an aperitif wine. It's aromatic yet clean enough to stand alone and, unlike average Sauvignon or Prosecco, it doesn't encourage guzzling.
2016 Grosset Springvale Riesling Clare Valley £24 per bottle
Grosset have a particular love for Riesling and they put a great deal of effort into getting the best out of this grape from their vineyards in South Australia. This is a dry Riesling that is built to last but is a fine example of how this style of wine can be approached when both young and mature. It is clean and pure tasting with lots of lime on the nose and fruit on the palate which will gradually soften over the years. One of the best value Rieslings around.
2009 F E Trimbach Riesling Cuvee Frederic Emile Alsace £62 per bottle
A classic producer who doesn't get enough appreciation. The 2009 vintage was a slightly tricky one due to awkward acidity levels in the grapes that year but Trimbach managed to get a good balance. As a result it isn't as classic tasting as some other years but is still a good wine. Lots of citrus zest and stone fruit as well as mineral notes and plenty of lime. This is right in the middle of its drinking window.
Canapes/Nibbles/Starters:
When it comes to canapés, nibbles and starters wine can prove awkward. Some stick to bubbles but a good alternative that will compliment most dishes is Viognier, Condrieu in particular. In its modern style this is a wine that can be enjoyed with a variety of foods or on its own. The classic food pairing would be seafood but it would also stand up against most cheeses, rich savoury tarts as well as lighter meats.
2015 Michel & Stephane Ogier La Combe de Malleval Condrieu £39 per bottle
Michel and Stéphane Ogier are gaining quite a name for themselves in the Rhône valley and their Condrieu is part of the modern set that has done wonders for Viogniers reputation. Tropical and fragrant yet with a clean, dry finish that allows for freshness whilst still having length on the palate.
2016 E. Guigal La Doriane Condrieu £65 per bottle
Not for the faint hearted, this is a rich, oaky example of Condrieu from one of the best known producers in the region. Well balanced and slightly smokey there is plenty of fruit to balance out the many layers of flavour here. This is also one of the better vintages of the last decade.
Main Course:
A rich, creamy Chardonnay is perfectly capable of standing up against a myriad of dishes and a turkey with all the trimmings won't overshadow those that are well made.
2012 Hamilton Russell Vineyards Chardonnay £32 per bottle
A firm favourite with us, Hamilton Russell have given the Hemel-en-Arde region in South Africa a serious boost in reputation and for good reason. Their chardonnay is exquisite: rich, creamy and long lasting but with a freshness that reveals its many layers. Their wines are still good value but with their popularity increasing it may not be that way for long.
2011 Elena Walch Beyond The Clouds Alto Adige £47 per bottle
Predominantly chardonnay but blended with a small quantity of highly selected grapes from other parcels in the vineyard which creates an interesting complexity that compliments the classic chardonnay flavours. Creamy on the palate with a good balance of oak and fruit.
2011 Domaine Cordier Pere et Fils Saint-Veran Clos la Cote £23 per bottle
A good value chardonnay that you can happily quaff down with or without the turkey. It is coming to the end of its drinking window so is definitely a case to be shared with plenty of people.
Cheese/Pudding:
Are you French or English about the final course? Do you have cheese before the pudding? Either way why not traverse the two instead of trying to please everyone with a multitude of bottles. A good but young Sauternes will happily sit with the cheese and pudding course without causing a fuss. And given what good value they tend to offer having several bottles to hand isn't too difficult to achieve.
2013 Chateau Guiraud Sauternes Premier Cru £38 per bottle
Full and rich with lots of apricot and almond on the palate.